On the way home from watching Peter Pan at my parents' Andrew announced out of the blue:
"I wanna learn how to fly"
Andrew earned an m & m cake today for being potty trained :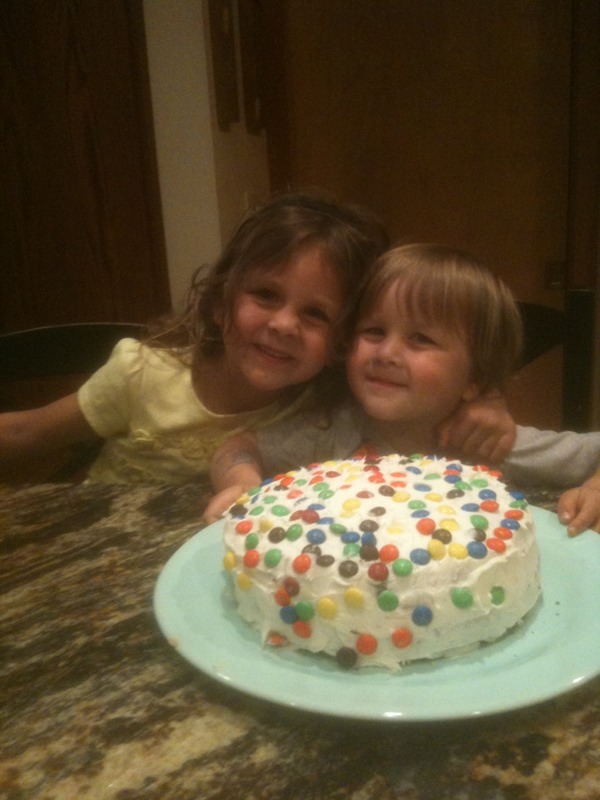 We worked in garden today- Kyle and I made a bean tipi for the kids. Abby is really into the planting this year!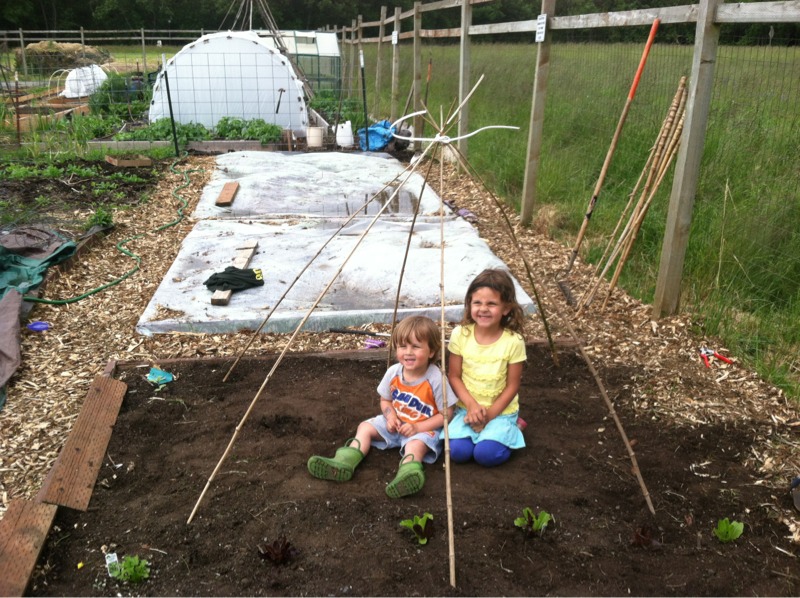 We planted the bean and morning glory seeds to grow up the bamboo sticks, so i will post an after picture in a few months!
Posted using BlogPress from my iPhone