Saturday we headed to the tulip fest and met up with my parents: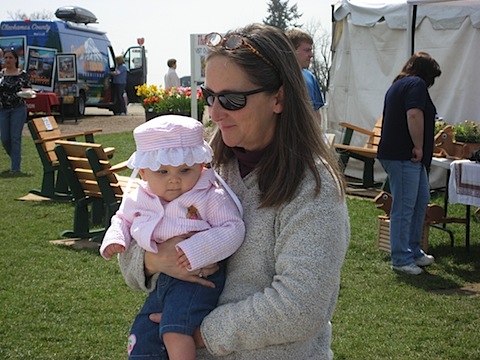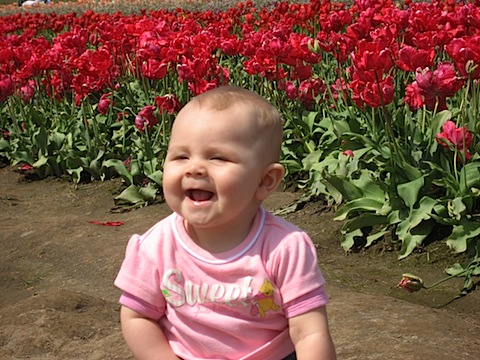 Here she is doing her daily pushups:
Here she is at playgroup yesterday – we had stop taking pictures because she was pulling her friend's hair: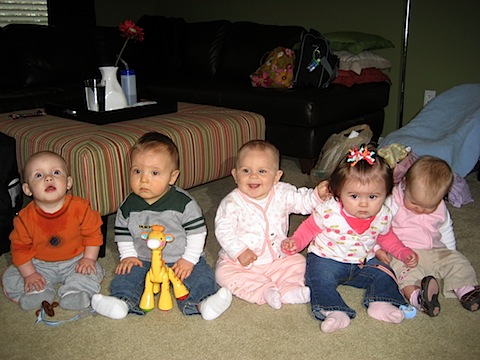 Last night she had her first swim class: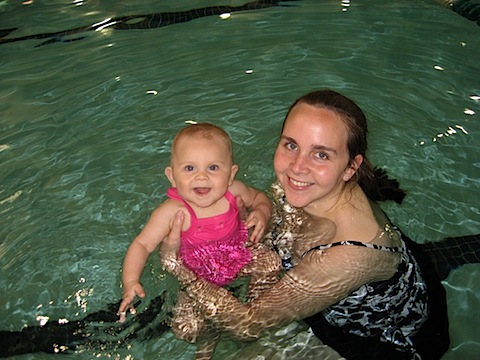 Friday she started climbing stairs! Today I found her trying to head upstairs on her own!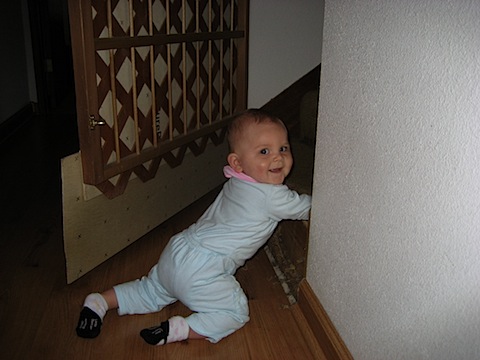 Needless to say she is wearing me out on a daily basis!