Andrew loves his sister. He loves to help her in some way. Tonight I told him to bring her something and he ran in her room and said, "here Abby" in the sweetest voice. Today she set up a picnic in the living room and he was happy to play along. I watched him sit on her "picnic blanket" and patiently wait for her. He sat and went along with her game for about 20 minutes pretending to eat playdoh etc. She is one lucky gal having a little brother like that.
Andrew waiting patiently for Abby to return to picnic with him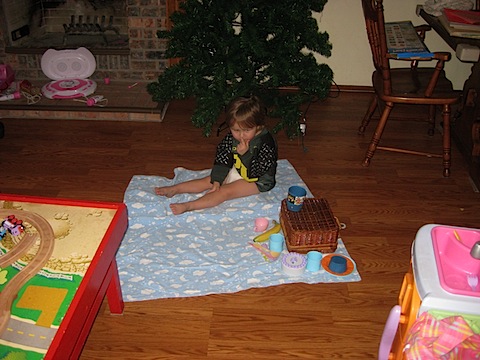 Quote of the Day:
Andrew: "I'm excited" He says this is the most joyous voice when he is happy and can't wait to do something. He said this a few times today before we would go do something fun (like watch a movie or drink hot chocolate) The way he says it put a smile on my face. I love to see such pure genuine joy!
Snow Day!
Here they are in the snow today: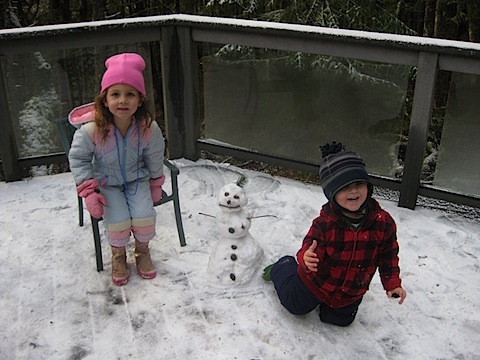 2011: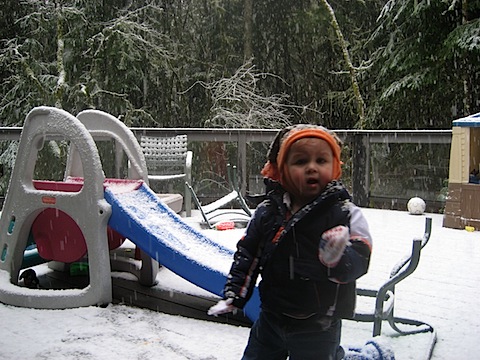 We had snow this time last year about January 7th. Andrew has more of a baby face a year ago:(
December 2010: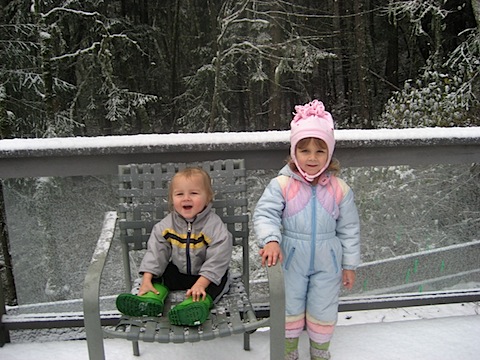 January 2012 (today):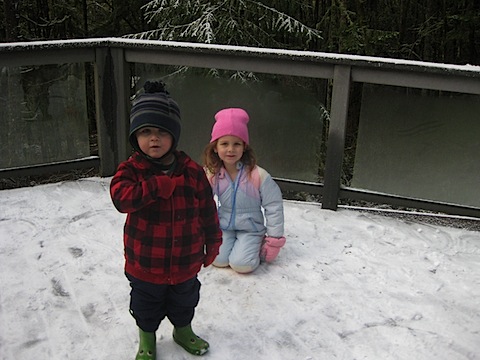 Look how they have grown!