Well the signing for our new house is today! Here is a picture of Abigail and her cousin Nathaniel at the new house:
Nathaniel hiked to it from my parents. He walked the whole way by himself! He is such a sweetie bear.
Here is Abigail hiking from grandmother's house to the new house: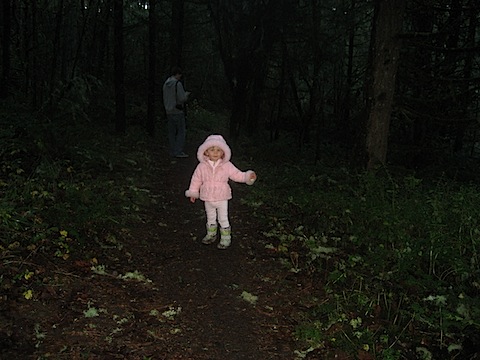 Abigail has a new cousin Isabella Jasmine born on November 17th. Here she is with Andrew: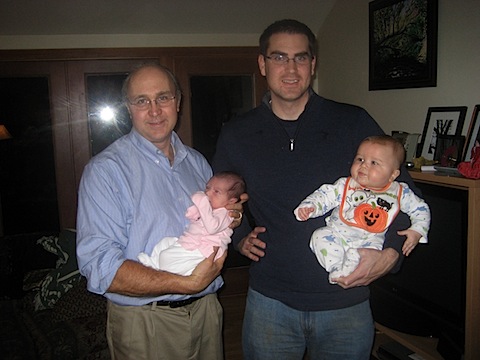 When we eat at my parents' Abigail always wants to sit right by her "Nana":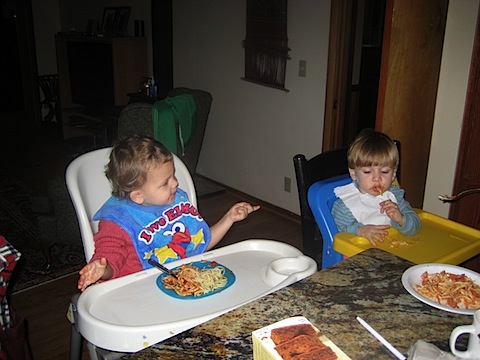 Abigail had a great holiday with all the family in town. Here she is with her uncles: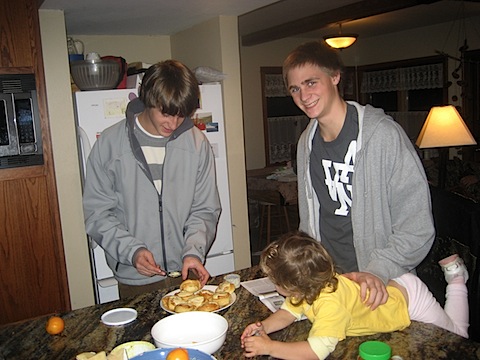 Abigail 's hair is finally long enough for pigtails: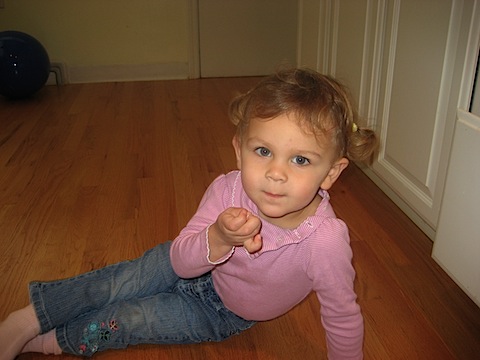 Here are our little ducks: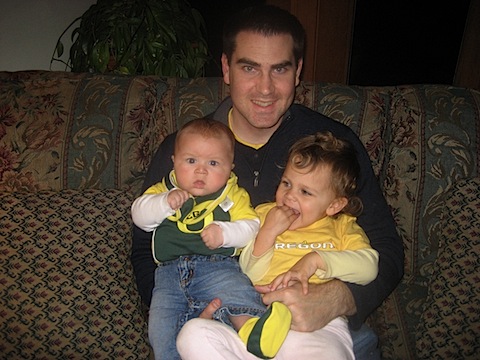 Abigail is loving having a baby brother: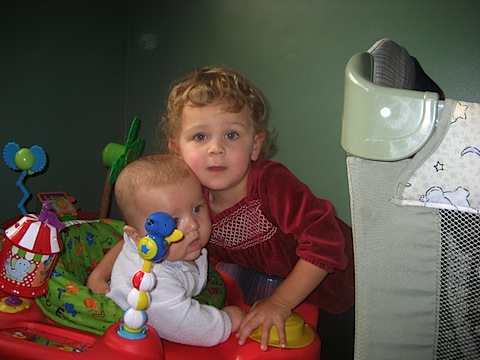 Andrew is a big guy- 100th percentile for weight. He weighed in at 19lbs 19 oz at his 4 month appointment last week! He is a little sweetheart, such a good little baby. He just adores Abigail. He has all eyes on her at all times!