I weighed Andrew tonight and that's what it said! He had his diaper and onesie on so it may be a few oz less but still what a big boy! Today (Sunday) was a great day. He was so happy – just eating and sleeping. Monday and Saturday were a total different story. But two out of seven isn't bad. We just need to be prepared to expect one mood or the other I guess.
We had a pretty unexciting weekend which was nice-I managed to fold and put away a mountain of laundry that has been growing for over a week. We had dinner at my parents Friday and Sunday. It's so nice not to cook! I am loving eating outside while we can. Here is a picture of last weekend.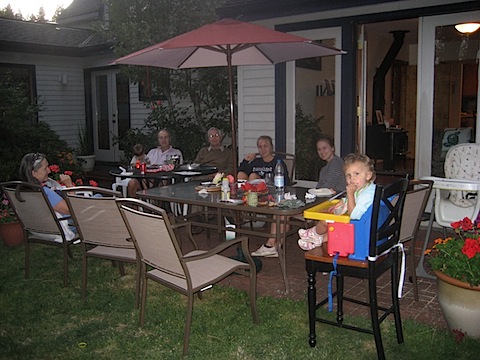 Abigail loves having her Pa in town. She goes and picks plums with him in the backyard and then goes to play in the club house. She loves her new table and deck!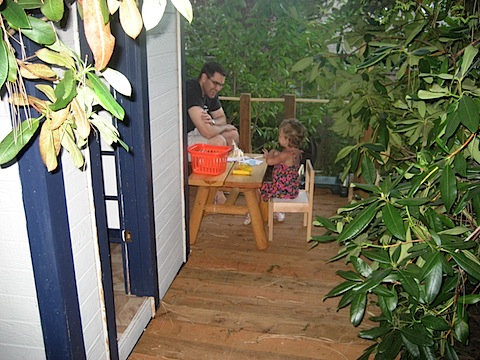 Saturday we went to Jerry's to look at carpet for the new house. Here are some pictures of the new house.
One of my favorite things is the backyard-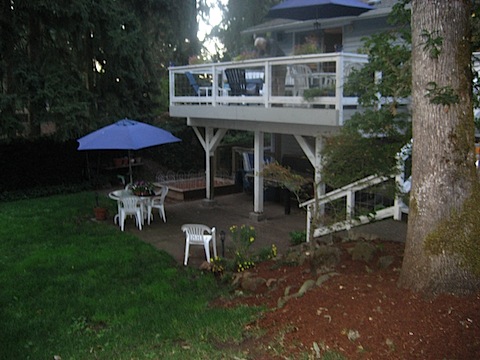 This is what you see when you step out on patio-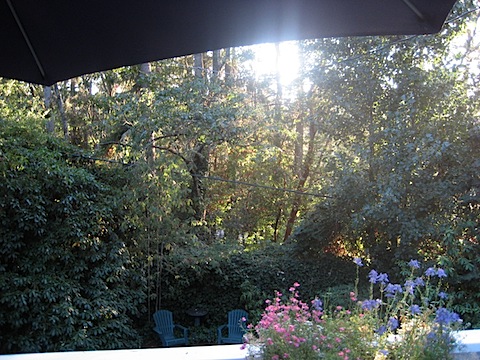 We are so excited to move in. We are thinking we'll move in mid-October.
Here is a picture of our two little cuties to close with –