Well we haven't posted in a while. Big news- we're moving to Eugene. It just became official about a week ago. So we're crazy busy getting the house ready to sell- it goes on the market next week. We'll live in Beaverton for about another month and around September 19th we move to Eugene.
Kyle's in the kitchen painting and I just finished packing a million boxes. Cross your fingers for us that the house sells fast.
We are very excited about the move. It will sad to leave our first home though.
Here are some pics of Abigail:
In the garden with Grammie: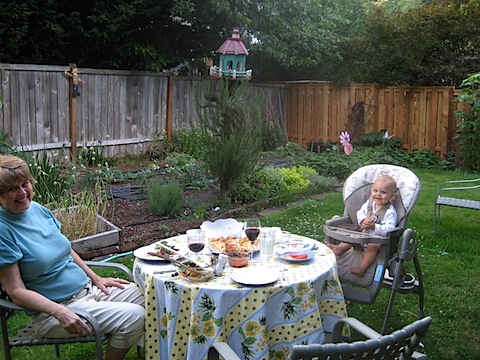 Hanging out with baby cousin Nathaniel at Black Butte:
She loves berries!: