Well life has been good lately. Wednesday we had such a good time- harvesting everything in our pj's in the garden. Doing our daily goodwill drop off! Hanging at home- working in Abby's room- hanging up hooks, a new light switch cover, cuddling and reading, making cookies together. Abby did her 1st lemonade stand ! She and her friend made $9. Super fun playdate!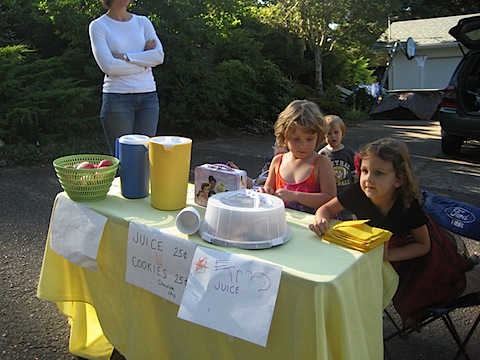 Then we headed to Cozmic with friends and family to see Zany Zoo. The kids were real brave. Andrew touched a huge snake. We even saw a guy from our church sing with his band after for a bit. He was really good. What a fun day with the kiddos!
The other night Andrew and I went on a date down the street from Kyle and Abby! Kyle and Abby went to Sweet Basil and Andrew and I went to Ron's. Then we went to different frozen yogurt places. Abby wanted to have Daddy Abby time so we separated and had one on one time. Andrew and I had a great time hanging out together.